Microsoft: The Road to Windows 7
Windows 7 ist eine echte Erfolgsstory.
Für IT Profis hat Microsoft "The Road to Windows 7" zusammengestellt. Hier finden Sie die wichtigsten Ressourcen und kostenlosen Tools zum Thema Client Deployment – damit ihre Migration erfolgreich verläuft..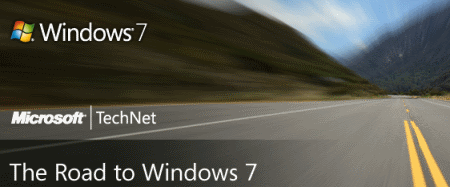 Die Reise zu Windows 7 ist in diese fünf Etappen unterteilt:
1. Planung, Inventar und Analyse
2.  Bereitstellung
3.  Verwaltung, Wartung & Sicherheit
4. Pilot
5. Migration, Rollout und Follow-up (Phase II Projekte
Einen Gesamtüberblick und die aktuellsten Neuigkeiten finden Sie hier.